Recommended Books / Software
Below I've listed my favorite Bridge books and software. The beginner and intermediate material will help reinforce what you've learned in LearnBridge, while the more advanced material will help you go beyond what's currently available in LearnBridge.
Click here to see all of my recommended learning material in one easy infographic! Make sure to zoom in to see everything.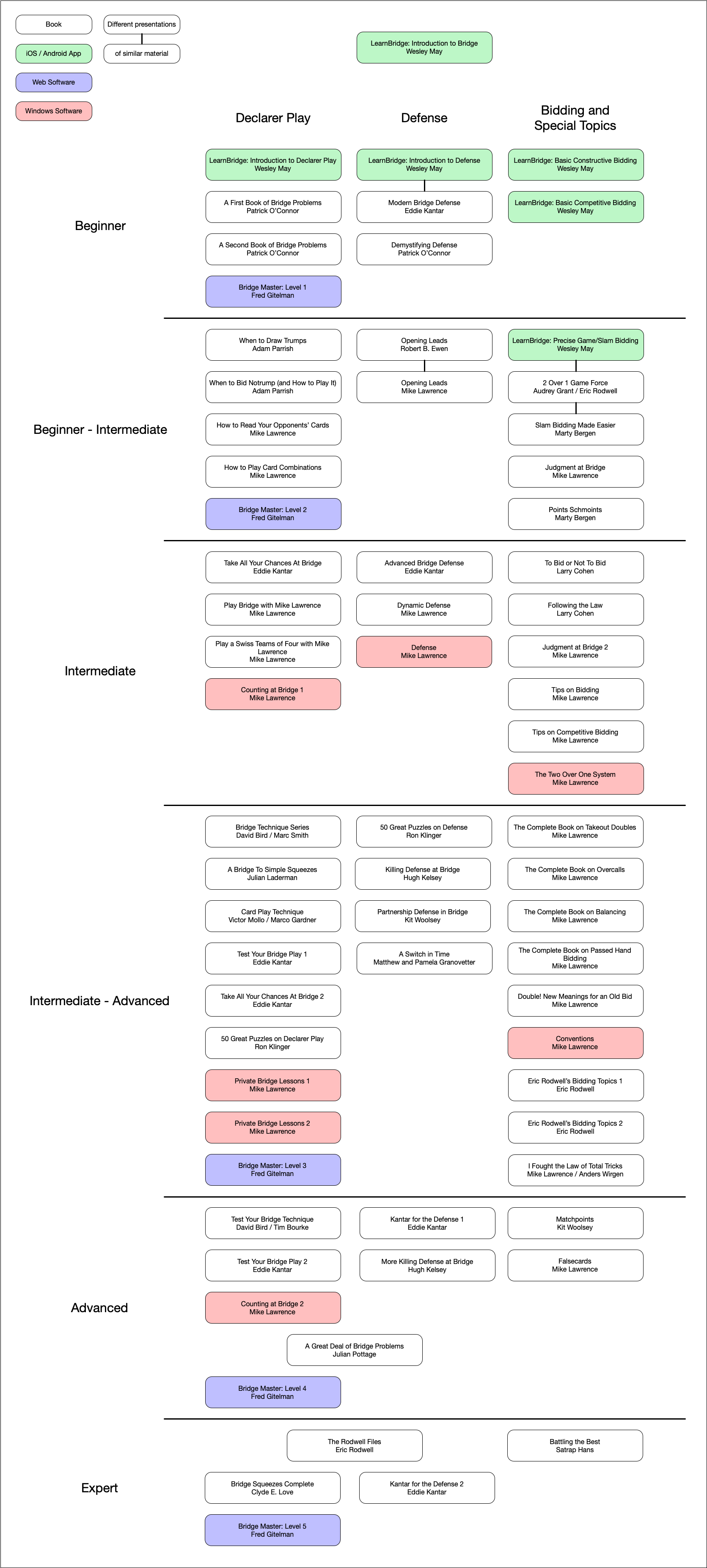 Declarer Play
Beginner
Bridge Master

Bridge Master (available for free on Bridge Base Online), is a collection of over 500 interactive declarer play problems. While I've put this in the Beginner section, Bridge Master actually has an extremely wide range of difficulty. To start with, check out the Level 1 hands. Each one focuses on a fundamental declarer play idea.

(To access Bridge Master, log in, click Practice, and then Bridge Master)

Intermediate

Advanced

Defense

Beginner

Intermediate

Bidding

Beginner

Intermediate

Advanced